Have an event coming up, but not sure what to do about the food?
Cooking for a large group of people can be a huge hassle — it's just one more logistical matter that you've got to worry about. Thankfully for you, Gerhardt's Catering/Tami's on the Ave has a solution that will take away all of your stress: our cooking trailer!
For more 25 years we have been serving a number of different types of functions, including weddings (buffets and plated dinners), anniversaries, reunions, and church events, one thing remains consistent: the quality of our food. No matter the type of event, we provide you with fast service and quality food for your party. Best of all, you don't need to keep yourself concerned with feeding people — we'll take care of everything!
We can also accommodate cooking on site for auctions, fairs, town festivals, weddings, outdoor business group meetings, and even softball tournaments. With our gas grill cooking trailer, we feature an extensive variety of quality food. While our ribeye steak sandwiches is our most popular, we've found that customers enjoy our variety of different burgers and other delicious items. No matter your tastes, we're confident that there's something for everyone in your party.
Want to learn more about our catering service or cooking trailer? Call Tami today at 507.236.1665!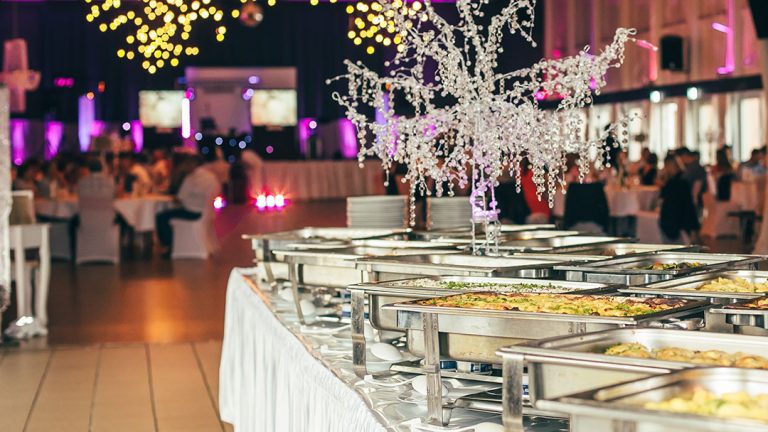 Let Us Cater Your Next Event!
"The staff at Tami's was fantastic. We had a larger size party and LOTS of little wound up kids with us. The drinks stayed full, the food came out quickly, and was very tasty and cooked well."
"The food was great! We called ahead for about 30 people (half adults, half 12 yo hockey players) and our single server managed to get us drinks, food and checks in time for our game."